1d482a994a918c0e30af4afd140b5026f5870608
Daytradingbias Trading Signals
Trading edges that keep you ahead.
DaytradingBias Trading Signals are the only way to guarantee you trade the smarter way.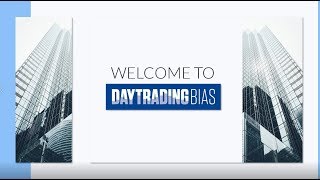 By conducting exhaustive market research we ensure you always have an edge over the competition.
Tomorrow's trades start today. That's why we compile a comprehensive market close re-port featuring intraday cycle projection and exclusive pattern-based statistics every single day.
Identifying key price zones and potential large returns has never been easier thanks to our exclusive Multi-Timeframe Price Level Tool. It's your very own personal assistant that tells you everything you need to know in real-time, and even prompts you when a trading strategy is triggered.
To make things simple we offer full disclosure when it comes to the success of our trading strategies. Perfect for giving you the peace of mind that you're trading the smarter way.
Our Clients Love Daytradingbias Trading Signals
Join the intelligent ones who use DaytradingBias everyday.
In my over 55 years of trading, from floor trader to screen trader, Lawrence Chan stands alone with the breadth of market knowledge he demonstrates every day in his chat room and on his website. In particular, the Premium Services offer statistically tested strategies and tactics that I have not found available anywhere else. They are money in the bank! Spooz, Florida U.S.
I've been a student of the markets for over 20 years. I've experimented with countless methodologies, studied the teachings of numberless gurus, subscribed to more chat rooms and educative services than I can remember. With all that, I have but one regret: That I didn't find Lawrence Chan first. Peter O.